Exploring Game Design: San Diego Design Week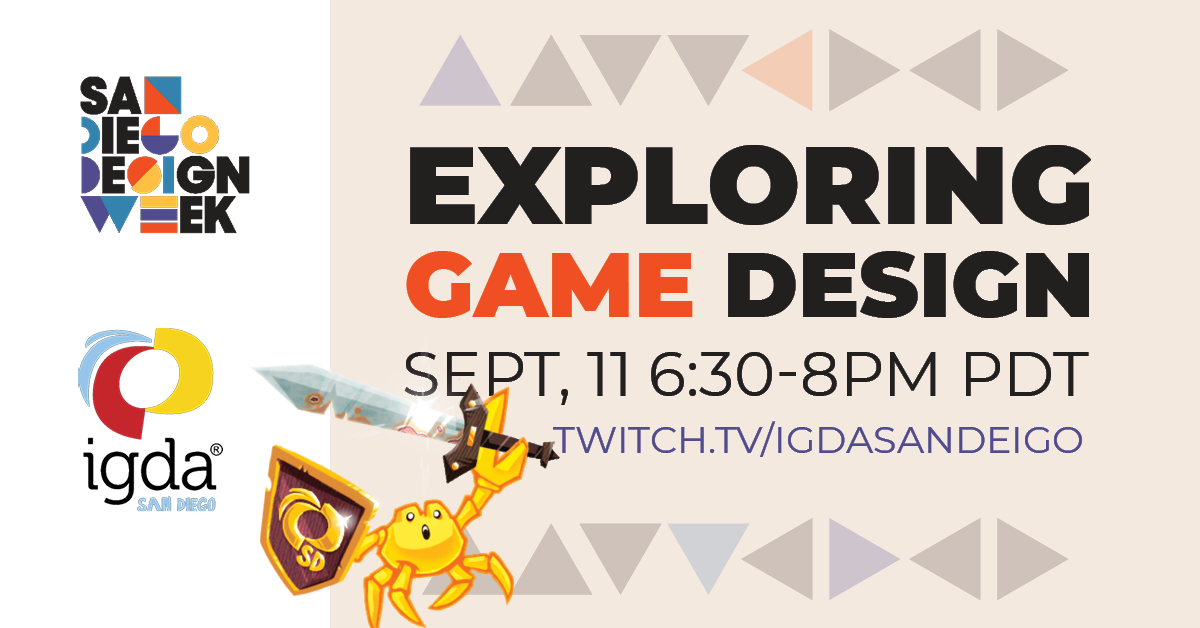 Join IGDA San Diego in a panel discussion on game design and development and the announcement of IGDA's 2020 San Diego Game Jam winner!
Have you ever wondered what it means to be a game designer? Join us as we listen to a panel of industry experts from the San Diego design community as they discuss how they approach game design and their path into game development. IDGA's 2020 San Diego Game Jam winner will also be announced.
To join for free, please visit www.twitch.tv/igdasandiego September 11, 6:30PM-8PM PDT.
More information surrounding IDGA's Game Jam can be found on www.igdasandiego.org.
Learn more at sddesignweek.org.